Doctors
---
Here at Marketplace Doctors we are committed to provide friendly and high quality service to all our patients.
Dr. Monyelum Moneke
MBBS
I worked briefly as a general practitioner in my home country before commencing full and part time positions as a medical officer in hospitals. I did rotations for a few years in the hospitals before migrating to Australia. 
I began working in Australia in 2021. I have done rotations in general medicine, psychiatry, emergency medicine, general surgery. I have worked in Belmont Hospital, Maitland Hospital and Calvary Mater Hospital. 
My hobbies and interests outside of work are cooking, camping, reading and watching movies.  
Languages spoken: English and Igbo
Dr. Yaseen Afridi
GP | MBBS
Dr. Yaseen joined Marketplace Doctors over 2 years ago now. She has settled into the surgery well developing a friendly rapport with her patients. She is able to assist you with all your women's needs as she has specific training in women's health. She is a dedicated family doctor if you are looking for a regular doctor.
Important! Dr. Yaseen Afridi will have adjusted working hours starting from 1st March 2023, as she is studying for exams. She will be working Monday, Tuesday, Wednesday, and Friday from 8:30am – 2:30pm and some alternate weekends. Please ensure if you need regular scripts that you plan and book appointments in advance. We appreciate your cooperation during this time.
Dr. Yaseen speaks English, Pushto, and Urdu/Hindi.
Dr. Mina Kelada
GP | MBBS
Dr. Mina has been with us for over a year now. He is a very in depth doctor who is willing to help where he can. He takes his time to get to know his patients needs so he can better assist them. His friendliness is enjoyed by all staff and patients in the practice. He is currently doing some shifts at Cessnock Hospital to further his knowledge and experience, as he is always willing to learn more.
Dr. Kelada graduated in 2009 form Cairo university medical school. Over the next 7 years he was practicing general medicine, emergency medicine and anaesthesia between Egypt and Dubai.
He then started working in Australia in May 2018 as an emergency registrar in Campbelltown hospital. He has also worked in the following places: Sydney, Maitland for 6 months in general medicine training and John Hunter for 6 months.
Dr. Kelada joined Marketplace Doctors in January 2020 as a general practitioner.
His medical interests include adult internal medicine, skin checks , emergency medicine and chronic disease management.
Dr. Mina speaks English and Arabic.
Outside of work his hobbies and interests include reading, meditation and soccer.
Dr. Ahmed Shetia
GP | MBBS
Over last 12 years, I have been practicing medicine in 3 different countries Egypt, Oman and Australia. I graduated from Ainshams University medical school 2009. I had too many rotations in different aspect of medical field including rotations in Psychiatry, General medicine and surgery, Pediatrics and orthopedics. I finished the Pediatric ICU training in Egypt and practice as a pediatrician for few years before I moved to Oman to work as a General Practitioner in biggest rural hospital there for 3 years.
My first job in Australia was in 2017 in Sydney as an ICU registrar in Blacktown hospital then I moved to Newcastle and worked in Maitland and JHH hospital as medical registrar and emergency medicine registrar for more than 3 years before I moved a gain to Brisbane to work as a general practitioner for one year. I returned to Newcastle for position in Belmont hospital as a senior Emergency medicine in charge in June 21 and Now I am back to general practice which is always be my passion.
I have special interests in chronic disease management, paediatrics, women's health and Emergency medicine doing minor surgical and skin procedures. I am fluent in English as well as Arabic.
Beside being knowledgeable, dedicated and compassionate and have developed many long-term relationships with my patients over the years. When not at work, I enjoy reading, movies, bushwalking and travelling with my family.
Rose Goldsmith
Accredited Practicing Dietitian
Rose is an Accredited Practicing Dietitian at Nourished Not Deprived. Roses' philosophy is all about helping her clients improve their quality of life. With a strong passion for improving the lives of the community, Rose uses her nutrition science knowledge, to help you eat better, and therefore, feel better!
ROSE ASSISTS WITH AN ARRAY OF HEALTH CONDITIONS AND NUTRITION AREAS INCLUDING, BUT NOT LIMITED TO:
Weight change (body composition adjustment)
High Blood Pressure
High Cholesterol
Diabetes (Pre-diabetes, Type 1, Type 2, Gestational)
Diverticular Disease
NAFLD (Non-Alcoholic Fatty Liver Disease) & Fatty Liver Disease (Hepatic Steatosis), including Liver Cirrhosis
Gastro-Oesophageal Reflux Disease (GORD)
Cholecystectomy (Gallbladder removal) and Gallstones Nutrition management and assistance
As a Nourished Not Deprived Dietitian Rose adopts a Health At Every Size (HAES) approach to her Nutrition Care and focuses on integrating the current most up to date evidence in her practice to individualize your nutrition care.
With Shared-Decision Making Rose aim is to achieve positive health outcomes together in your sessions with her.
You can currently book consultations with Rose at Marketplace Doctors with Health Care Plans available through Medicare for eligible patients.
Anna Truesdale
Practice Nurse
We are very excited to have our new nurse joining the practice. She will be starting with us on 2/8/2023.
Anna graduated in 2018 and has been working in GP practices for the last 3.5 years. She has a passion for preventive health.  She really enjoys chronic disease management as well as women's health.
Her hobbies and interests outside of work include table tennis, card and board games and exploring and going for bush walks.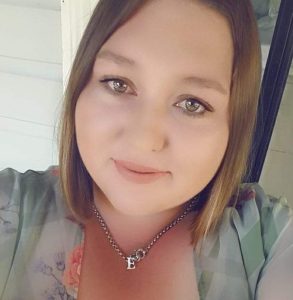 Emma-Louise Bussey
Emma has over 10 years general practice experience in a variety of roles including reception, medical technician, pathology and practice management. She is currently finalising her Medical Practice Assistant training so she is able to better assist the staff and practice with clinical skills.